I created this card for our new Seasonal Expressions 2 Launch. The paper pack used is the newly released
Prickly Pear Collection
. After all the recent freak snow/hail storms I decided I needed something bright and cheery! YAY!! What do you think of these colors? They just screamed Spring, Summer and Birthday to me! I wanted to go for something a little Gender Neutral, so it didn't scream GIRL!!! (Although you know I'm the epitome of "Girly Girl"... love me some pink and red!!) So, this was stepping out of my creative box for a bit.
Not to mention it was getting close to Cinco de Mayo; you know, the day after the infamous and now drawn out with ridiculous memes for "May the 4th be with you". Here's a close up of both the outside (seen above) and the inside (featured below) of the card I created. After moving to the Midwest/Rockies/Ski Country... Cinco de Mayo just isn't the same... Oh yeah, it's celebrated here, but not like they celebrate in Texas! Ha! Margarita specials go on EVERYWHERE there... here, yeah, they say they're celebrating, but restaurants here know nothing about running appetizer and drink specials, oh well... we've got snow! LOL
I used 2 different stamp sets,
Fiesta Time (C1681)
and the one that comes as a Bonus with the
So now that you've seen the card front and inside sentiments, let's take a closer look at just how this card was created...
Below you'll see the start of my creative process. Color, color, color... Yes, as a Copic enthusiast and Certified Designer, and the little girl in me, I had to color these margaritas to look as yummy as possible. I'm still in school for Illustration, so I love to try different coloring mediums, and it just so happens that Close To My Heart also carried professional alcohol markers!
Shin Han Art Touch Twin markers
, just like Copic markers, are also used by all kinds of artists, including Manga artists and Pixar/Disney artists (storyboards... everything else is digital of course)
Colors use to color the lime margaritas are:
First I stamped and heat embossed the image with Versamark and Ranger Princess Gold Ultra fine embossing powder, colored the image, and just for another "true" added affect, I added Liquid Glass to create that epoxy/glass look! (Besides I'm not a fan flat images... needs dimension!)
You'll find the Cricut Design Space files I created below. Comments are greatly appreciated! I ask that if you do use my files or refer to them, please tag me on social media or send your crafting buddies back to my original blog post so they can download them for themselves.
Cricut Design Space Cut Files:
Supplies: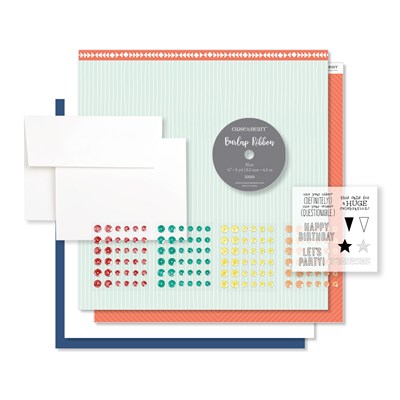 Join my VIP group on Facebook, follow me on Instagram @ScarletteDesigns and on Twitter and Facebook @EliseCTMH
Thank you for stopping by and allowing me to add a Splash of Color to your life and creative works!
(aka Sosa's Wife)