Copy That Challenge
How adorable is that title? I nearly fell over when I stumbled upon this blog and I thought "hey! I can do that, and why hadn't anyone told me about this cool blog?" It was like I had found some sort of RARE GEM hidden in the shadows of the internet... (well, no not actually, it was just that I'm still getting my Mojo back in the creative department that I must have been living under a rock for the past 18 months, because it seems like I'm the only one that didn't know about it!) LOL....
Anyhow, If you haven't seen the new Close To My Heart Annual Inspirations Idea Book, I might have to say, come out from under that rock!! Have you been online to check it out?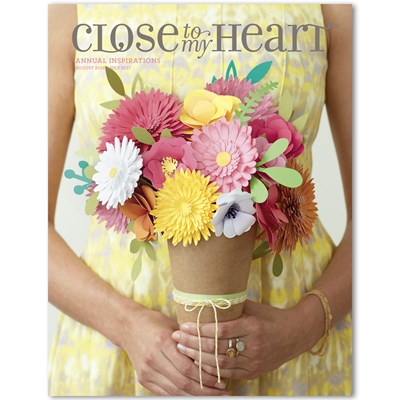 Doesn't matter, you've GOT to see this one in person!! So many fresh ideas, so many trending colors and papers and techniques, etc. I could go on forever about how you really should have a
PHYSICAL
copy of this Annual Inspirations Idea Book!! (Why you ask? Because it's not just a catalog/dream book/craft tool, it lives up to its name "INSPIRATIONS... IDEA BOOK" ... talk about chock full of ideas, and techniques and tips, I could go on and on and on...)
Contact me
for your copy or simply visit my website and you can purchase one there and it'll ship directly to you!
The
Heart 2 Heart Challenge
was to choose a piece of artwork from the current Idea Book and copy it... Simple enough, right? So...
here's the original CTMH artwork I chose to "copy" shown from page 41 in the Idea Book...
And here's what I came up with...
I created the original version, and then I enjoyed it so much, I went ahead and created a baby girl version of the same layout just to show how versatile these papers are! PLUS, if you don't like the "traditional" blue for boy and pink for girl, you can create the exact same layout in Green (Sweet Leaf) or Lavender (Thistle) (And if you make it to the end of my blog, I've got a FREE gift for you just for visiting today!) Actually, you could create it in ANY color you choose and it totally works!
Here's the sample papers from the Whimsy Fundamentals Collection:
And yes, I even broke out the Janome and stitched the banners to the layout! It was a learning curve to creating this layout though, and I want to recommend that any time you're actually sewing on your layout or card that you sew the pieces prior to gluing them to your layout base or card base. I got so excited I forgot to do that on the Glacier page, but remembered to do it on the Pixie page. By doing it PRIOR to adhering it to your base, this will allow you to still use the flip side for another layout! (I like to conserve on space in my scrapbooks, so when I create a layout using a sheet of B&T, I design it so that I can use the back side as well!) Just conserves on space and paper!
Here's a close up of the entire layout and how I assembled it.
Recipe:
Z2812 Raspberry Exclusive Inks Stamp Pad (Avail soon)
Thread
Friday Freebie
So, this is something I'm going to try to do at least twice a month if not EVERY Friday... For those that have a Cricut Explore or Cricut Explore Air, I have created a special Design Space file for you to use to recreate this layout just as I have! The file includes everything you need to recreate the layout with the colors that match the original layout in the Annual Inspirations.
If you don't have access to Cricut Design Space, the files were cut:
Well, I appreciate you visiting today and I hope and pray that I've inspired you to create something beautiful every day.
(aka Sosa's Wife)